Activities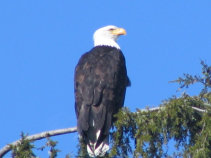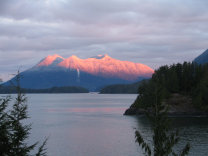 WHALE WATCHING
AND OTHER WILD MARINE LIFE
Whales are definitely a highlight of the region. There are many tours that you can take during your stay or you can even see the whales from the beach during the migrating season. There is plenty of other marine and wild life that you will experience while in the region.

Experience the Region

Tofino and Long Beach are located in one of the world's most spectacular natural environments; a region where ancient rain forests meet vast sandy beaches and the powerful waves of the Pacific Ocean play their rhythms at the foot of the snow-capped mountains of the Strathcona range. The scenery is spectacular no matter what the weather or the time of year. The region is very popular for winter storm watching as well. Come, relax and be with nature….
KAYAKING
Sea Kayaking is one of the most intimate ways to be in touch with the natural beauty of the Pacific Ocean. Each stroke of your paddle through the glassy water brings you closer to nature and soothes all the stresses from your body. You can plan short trips that last just an afternoon or a multi-day excursion.
HIKING

There are miles and miles of beaches for you to walk and many trails through old growth forests. With trails designed for all experience levels, you can enjoy rigorous morning hikes or a lazy afternoon stroll taking in all Tofino and the West Coast has to offer.